IP MANAGEMENT SOFTWARE & PATENT RESEARCH SOLUTIONS

ICO Enterprise IAM
ICO Patent Awareness
ICO Product Brochures
ICO Patent Research
ICO Tours & Demos
General
SIGN UP NOW
LOGIN
Next Steps
Single User Sign Up
Multi-User Trial
Contact Us
Patent Info Newsletter
JUNE '04 REFPAT™ 1.0 RELEASE
ICO REFPAT for Thomson Reference Manager
ICO Suite Enterprise IPAM Solutions
Knowledge base and IP asset management software applications for enterprise organizations.
More on Enterprise IPAM solutions
On-line Patent Value Analysis
ICO-GPS Patent Research Solutions
Mine global patent data using Advanced Latent Semantic Analysis + Boolean technology.
More on Concept and Claims Search
Patent Awareness Solutions
Gold standard for patent alerts, competitive intelligence, and patent claims monitoring.
More on Patent Awareness Solutions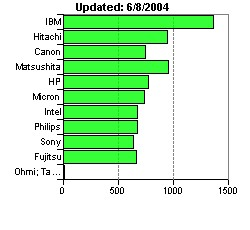 See "Top 10" Case Analysis
Up to the minute tracking of any competitor's patent details with ICO Competitive Intelligence solutions.
Company • Privacy Policy • Terms of Use • Partner With Us • Site Map• Contact Us